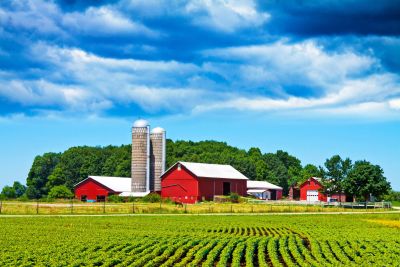 Your Partner in Farming Success: Tailored Insurance Solutions in Thomson, Greensboro, Augusta, Richmond County, GA

Hi there! Welcome to Purpose Insurance Group, where we understand that farming is not just a business, it's a way of life. Nestled in the heart of Thomson, Greensboro, Augusta, Richmond County, GA, we offer comprehensive insurance solutions that protect every aspect of your farm - from crops to livestock, buildings to equipment. Let's explore how we can help secure your hard work and dedication.
Why Farm Insurance Matters
As a farmer, you face unique challenges daily. Weather uncertainties, fluctuating market prices, and unexpected events can impact your livelihood. That's where we come in - providing peace of mind with our tailored farm insurance policies.
Coverage You Can Count On
Our farm insurance plans are as diverse as your farming needs. Here are just a few types of coverage we offer:
Each insurance type is crucial in its own way, offering a safety net for different aspects of your farming business. From protecting your crops against natural disasters to covering your livestock against unforeseen incidents, we've got you covered.
Typical Claims in Farm Insurance
At Purpose Insurance Group, we've seen a variety of claims, and here are some common ones:
Damage to farm buildings and structures due to extreme weather events.
Loss of crops or livestock due to disease or natural disasters.
Accidents involving farm vehicles and machinery.
Liability claims for injuries on your property.
Why Choose Purpose Insurance Group?
We're not just an insurance agency; we're part of the Thomson, Greensboro, Augusta, Richmond County, GA community. Here's why local farmers trust us:
Deep Understanding: We know farming and the challenges you face.
Tailored Solutions: Insurance that fits your unique farm needs.
Local Support: We're here for you, always reachable at 706-595-4354.
Your Farming Success, Our Commitment
We believe in building long-term relationships with our clients. When you succeed, we succeed. That's the Purpose Insurance Group promise. Want to learn more? Reach out to us at 706-595-4354