Thomson, Greensboro, Augusta, Richmond County, GA Auto Dealers Insurance
​
Purpose Insurance Group - Your Thomson, Greensboro, Augusta, Richmond County, GA Auto Dealer Insurance Professionals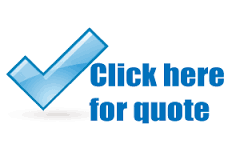 ​
Do you need insurance to cover your dealership? Purpose Insurance Group can develop packages for any size auto dealership – even wholesalers without lots. New or Used Car Dealer insurance.
Here are some of the services we can offer:
Motor Vehicle Dealer Bonds
Insurance for your Tags
Dealers Open Lot insurance for your lot
Garage Liability if you are working on cars or running a repair shop on premises
Garage Keepers Insurance – if you routinely store other people's cars in the process of your business.
Dealer's Professional Liability including Title, Federal Odometer and Truth in Lending coverage.
Workers Compensation for Health Plans for Employees
Building and Office coverage including employee theft.
We work with start-up dealerships as well as established car dealers. As a start-up there are several important items you need before you begin selling cars – tag insurance, an MVA Bond, etc.. We can help make sure you are covered with all of this before you get started.
We offer Easy Payment Plans on all our services. Call us at 706-595-4354 and see how much money we can save you!
Let the Purpose Insurance Group, help you understand and protect all of the risks you run and all of the perils your business faces. We will do this with a well thought out and executed business insurance policy designed just for our Auto Dealer Insurance policy holders.